POLLUSOLS campaigns for European soil protection
Soil is one of the world's most important natural resources. Among other functions, it insures food security, regulates water cycle, and contributes to the limitation of greenhouse effect. As member of People4soil, POLLUSOLS campaigns for a European citizen initiative for soil protection. And you?
A soil directive : why and how?
Soil is a vital resource. However, unless water and air, no European directive protect it.
A soil directive would set a frame to deal with the threats soils have to face: erosion, sealing, organic matter decline, biodiversity loss and contamination
The European citizens' initiative allows one million EU citizens to participate directly in the development of EU policies, by calling on the European Commission to make a legislative proposal.
POLLUSOLS on People4soil's side
The European network
People4soil
gathers more than 300 associations, NGOs, research institutes,.... Their collective goal is to reach this million signatures.
Together with People4soil, Nantes University, via the
OSUNA
and
POLLUSOLS
, campaigns for a European soil protection.
To contribute to this European citizen initiative for a soil directive, all you have to do is to sign the online petition
It must collect 1 million signature within 12 months: do not hesitate to disseminate it!
More information on the European citizen initiative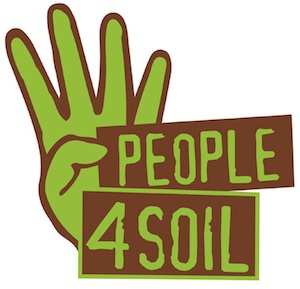 Privacy statement
In accordance with Article 10 of Directive 95/46/EC of the European Parliament and of the Council of 24 October 1995 on the protection of individuals with regard to the processing of personal data and on the free movement of such data, the personal data provided on this form will only be made available to the competent authorities for the purpose of verification and certification of the number of valid statements of support received for this proposed citizens' initiative (see Article 8 of Regulation (EU) No 211/2011 of the European Parliament and of the Council of 16 February 2011 on the citizens' initiative) and, if necessary, further processed for the purpose of administrative or legal proceedings relating to this proposed citizen's initiative (see Article 12 of Regulation (EU) No 211/2011). The data may not be used for any other purpose.
Data subjects are entitled to obtain access to their personal data.
All statements of support will be destroyed at the latest 18 months after the date of registration of the proposed citizens' initiative, or, in the case of administrative or legal proceedings, at the latest one week after the date of conclusion of the said proceedings.
Mis à jour le 30 août 2017 par Chloe BESNARD.